Please send any correspondence to: donpedimusic@gmail.com - donpedi@hotmail.com is not dependable at this time.
The Way of the Dulcimer Fall Retreat is held at Wildacres Retreat Center in the beautiful Mountains of Western North Carolina, just off the Blue Ridge Parkway.
All levels are welcome to enjoy a unique blending of an inovative aproach to playing traditional mountain music on the dulcimer with simple and effective exercises to relax and reduce stress in daily living.
Bruce Greene and I exceeded our 100 participant Zoom attendance for the concert on 08/21/22
Watch it now on YouTube.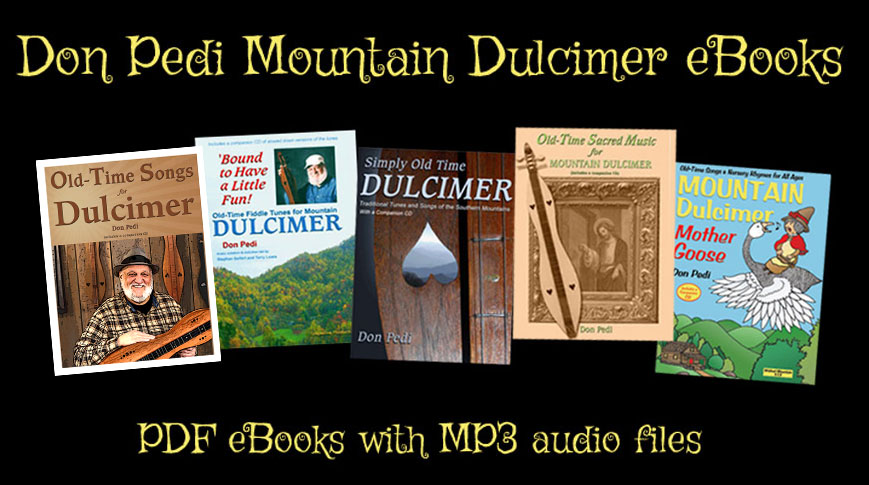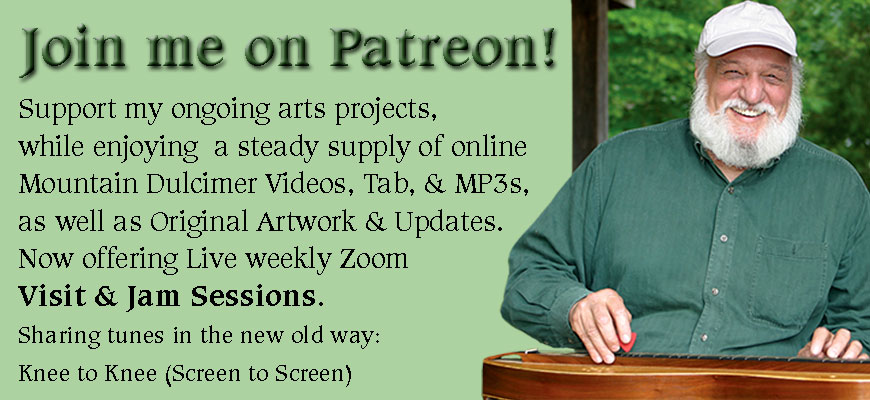 Follow me on Patreon for as little as five dollars a month.
Your support helps me focus on my ongoing efforts to document personal experiences and knowledge of music and history gifted to me by older generation mountain musicians, mostly gone before.
It is my intention to honor the past and have a positive effect on the future through the performance, preservation and perpetuation of traditional Appalachian Music, the creation of original, personal and socially concious art,
as well as continued study of relaxation and rejuvenation exercise.